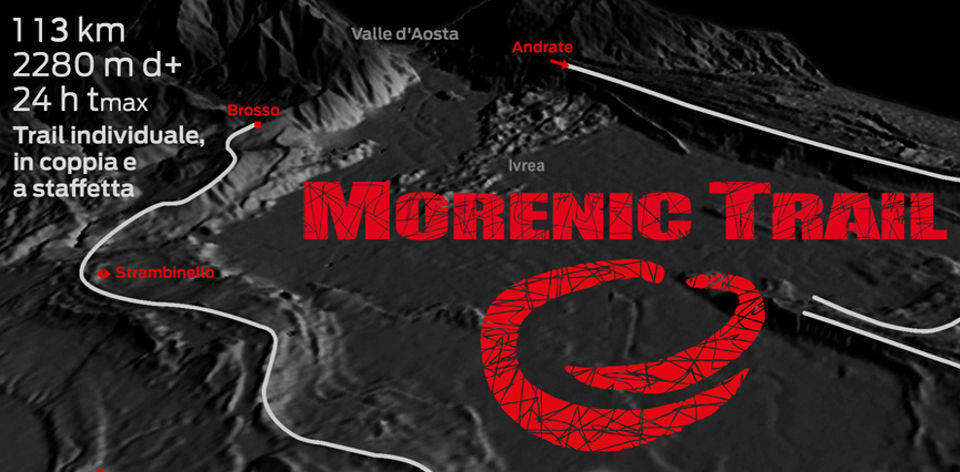 1 and 2 October 2016 / Morenic Trail
Saturday 1 and Sunday 2 October 2016 will take place the 7th edition of Morenic Trail – Let's run on the mark of the Glacier.
Morenic Trail follows in its completeness the perimeter of the moraine left by the glacier coming from Aosta Valley at the end of the last ice age.
Start in Andrate, at the NE summit, and finish, after more than 110km, in Brosso, at the NO summit. Individual, couples and relay team trail.
Info: www.morenictrail.com